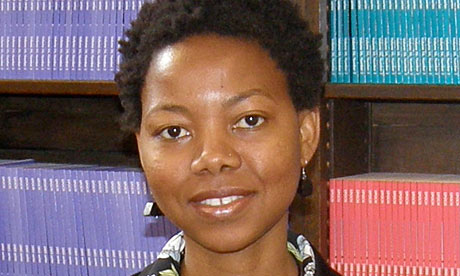 Caine Prize for African Writing
In a celebration of global literature, the £10,000 Caine Prize for African Writing was awarded at the beginning of July to NoViolet Bulawayo's short story "Hitting Budapest". Currently a Truman Capote Fellow at Cornell University, the author normally operates under the name of Elizabeth Tshele; the chair of judges dubbed her story "reminiscent of A Clockwork Orange".
Forward Prize for Poetry shortlist
Another £10,000 prize (it really seems to be a magic number) announced its shortlist in mid-July - the Forward Prize for Poetry. As well as including well-known names such as Michael Longley, it also includes poetry by Rachael Boast and John Whale. Winners will be announced in October on the eve of National Poetry Day.

Movie: Sarah's Key
Ahead of its European and UK release on DVD this year, Sarah's Key has just been released on the silver screen in the US. Based on the novel by Tatiana de Rosnay, it stars Kristin Scott Thomas as the American journalist who makes an awful and historic discovery about the apartment where she is staying with her daughter. Having enjoyed the book, but not yet seen the movie, I can only hope that the latter does the former justice.

Free audiobook
The Guardian, in conjunction with Audible.co.uk, is offering
a free ebook
with a 30-day free trial of Audible. You can choose any book from their 50,000-strong catalogue, and even if you don't choose to continue the £8-a-month subscription, you get to keep the book. Books can be downloaded in minutes and enjoyed on a range of MP3 players, phones, and Amazon Kindles. Just sit back, relax, and enjoy. Happy listening!

Closure of Borders
Mega book chain Borders is the latest firm to bite the dust mid-recession, unable to compete with supermarkets, budget book stores, and online retailers. Normally I wouldn't be so concerned - it's bound to happen in pressing economic times. However, this leaves the US with only one major book chain - Barnes and Noble. Don't readers deserve a little more choice than that? I'm hoping that American readers will choose to vote with their feet, allowing independent bookshops to flourish.

Free ebooks for A Level students
Supported by over 90% of teachers, a new scheme will be implemented as of September to provide free resources to A Level students. Exam board OCR has teamed up with the Oxford University Press to provide free e-copies of resources, available to all schools teaching A Level curricula. The free eBooks will be available in a wide range of subjects including Maths, English, Languages, History, RE, Physics, Law, PE, Business Studies, ICT, Psychology and many more. Commenting on the scheme, David Igoe, Sixth Form Colleges Forum Chief Executive said: "By working together, OCR and the publishers have shown their understanding of the needs of teachers and students, particularly in challenging economic times." Further details of the scheme and demos of the eBooks are available at
www.ocr.org.uk/ebooks
.